So what actually happens at H15?
Knowing what we believe and what our goals are doesn't really tell you what to expect when you come in.
Here's a little snapshot of what a teen can expect when they come to hang out at H15.
There is no charge for anything we do at H15. We don't want any teen to feel like they can't come because they can't afford it. You won't need quarters to play the games, you won't be asked to pay for food, and you will never be charged to come in!
When you come in, you'll find yourself in a big game room. At a glance you'll see things like:
Pool
Ping Pong
Air Hockey
Bumper Pool
Carpet Ball
You will also find video games ranging from an old Atari up to an Xbox One with quite a few options in between. We even have an old pinball machine that works (mostly)!
There is also a wide range of board and card games available ranging from the simple luck based games up to the deep strategy games.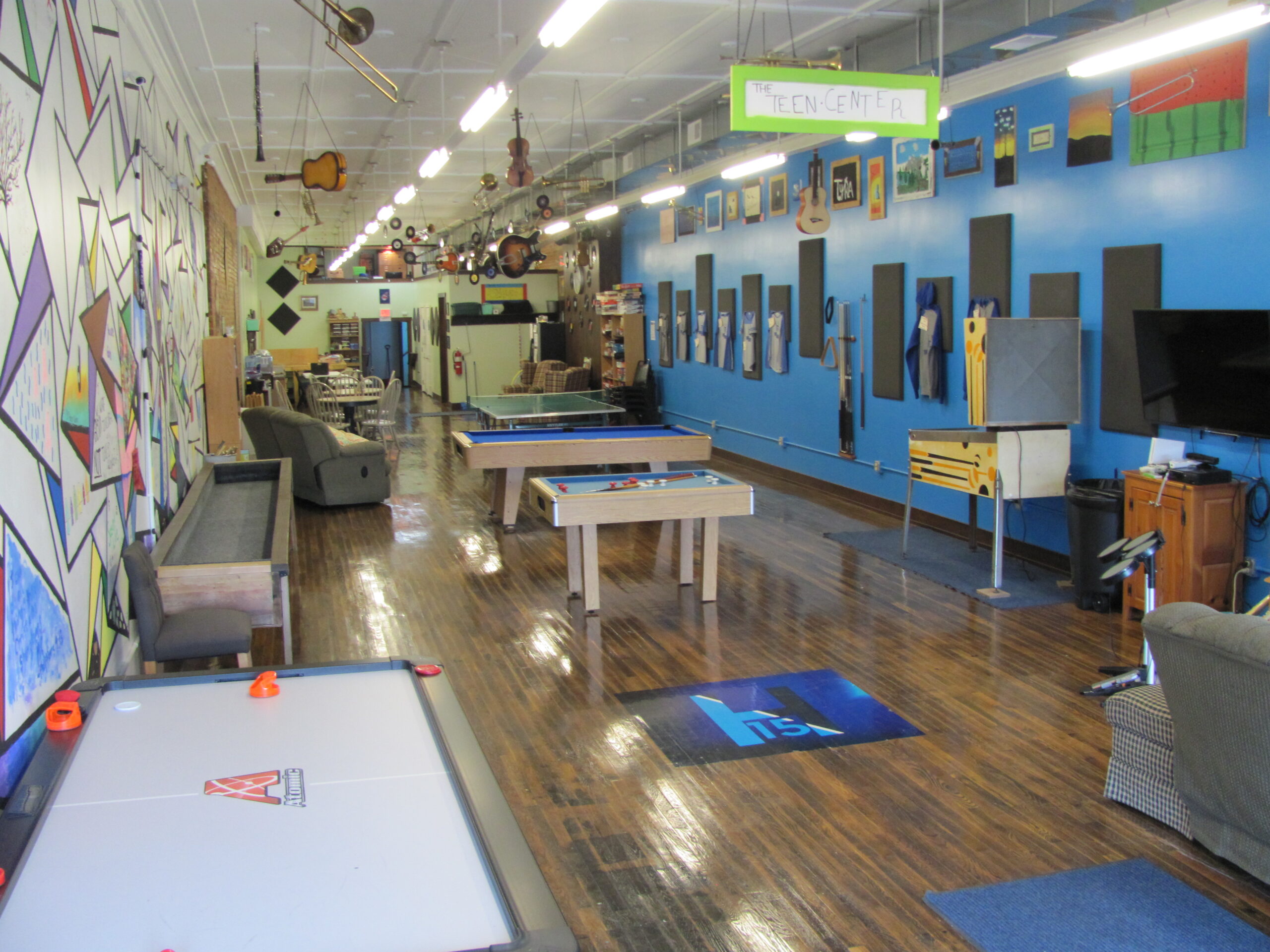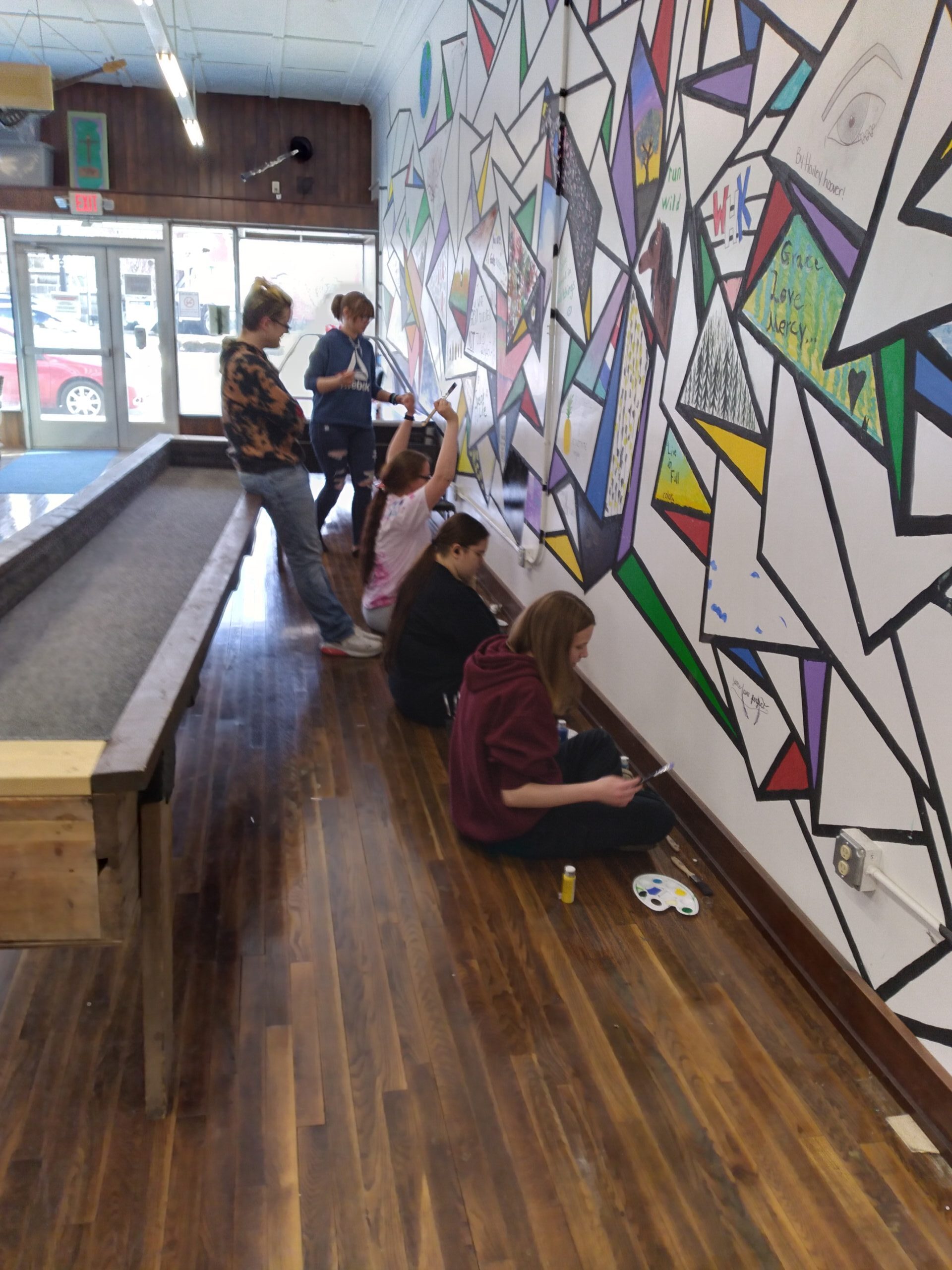 For the creative teens we have a supply of arts and craft stuff that is constantly growing and changing. The design wall is a place where teens can leave their mark on the Center and is really cool to check out.
As you look around the room you will see lots of paintings and drawings that different teens have done that we love to display.
There is a supply of scrapbooking tools and a ton of stickers and other items to help release your crative side.
Maybe you just want to sit and color in a simple coloring book or put a jigsaw puzzle together? We have those too!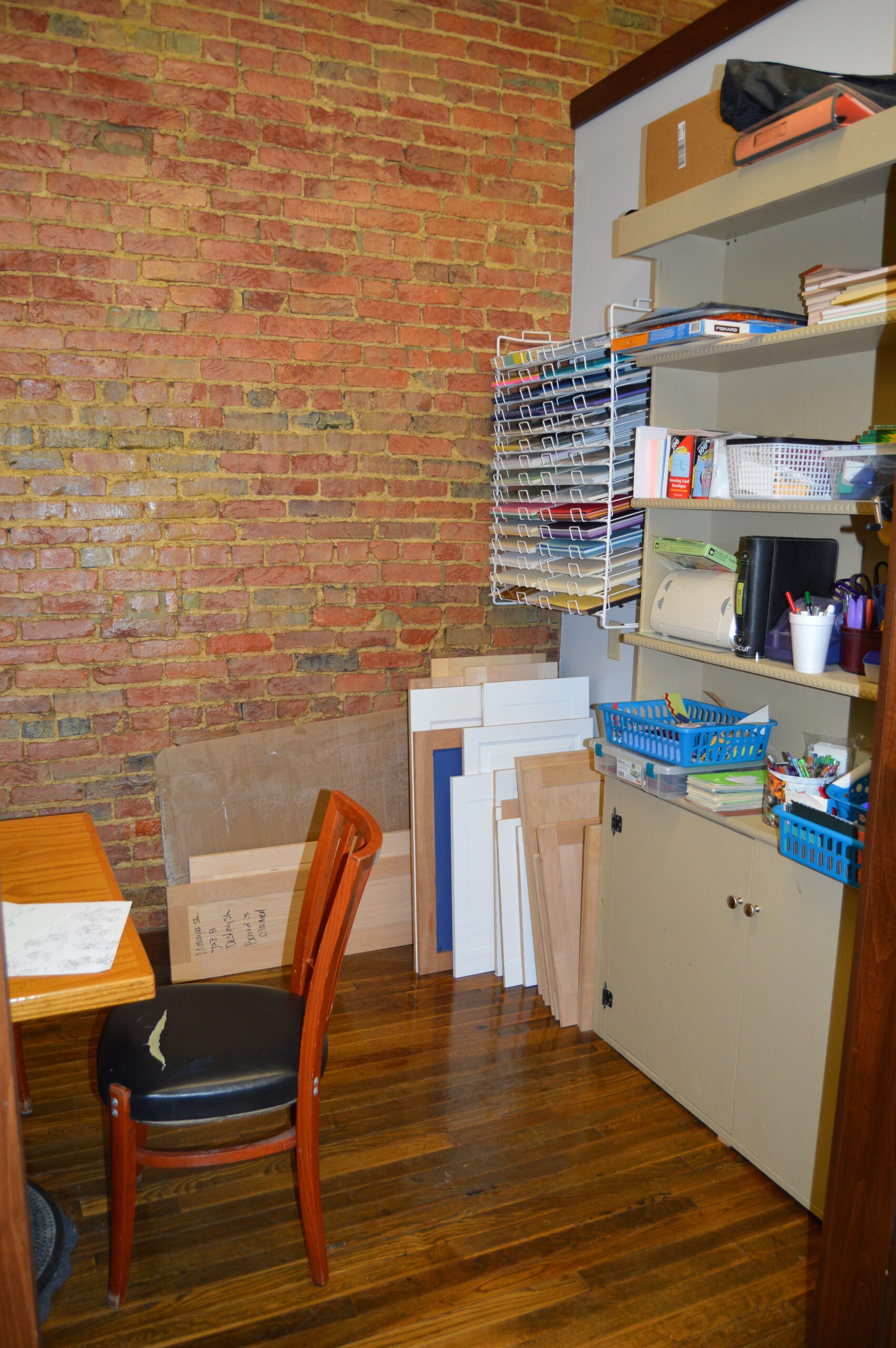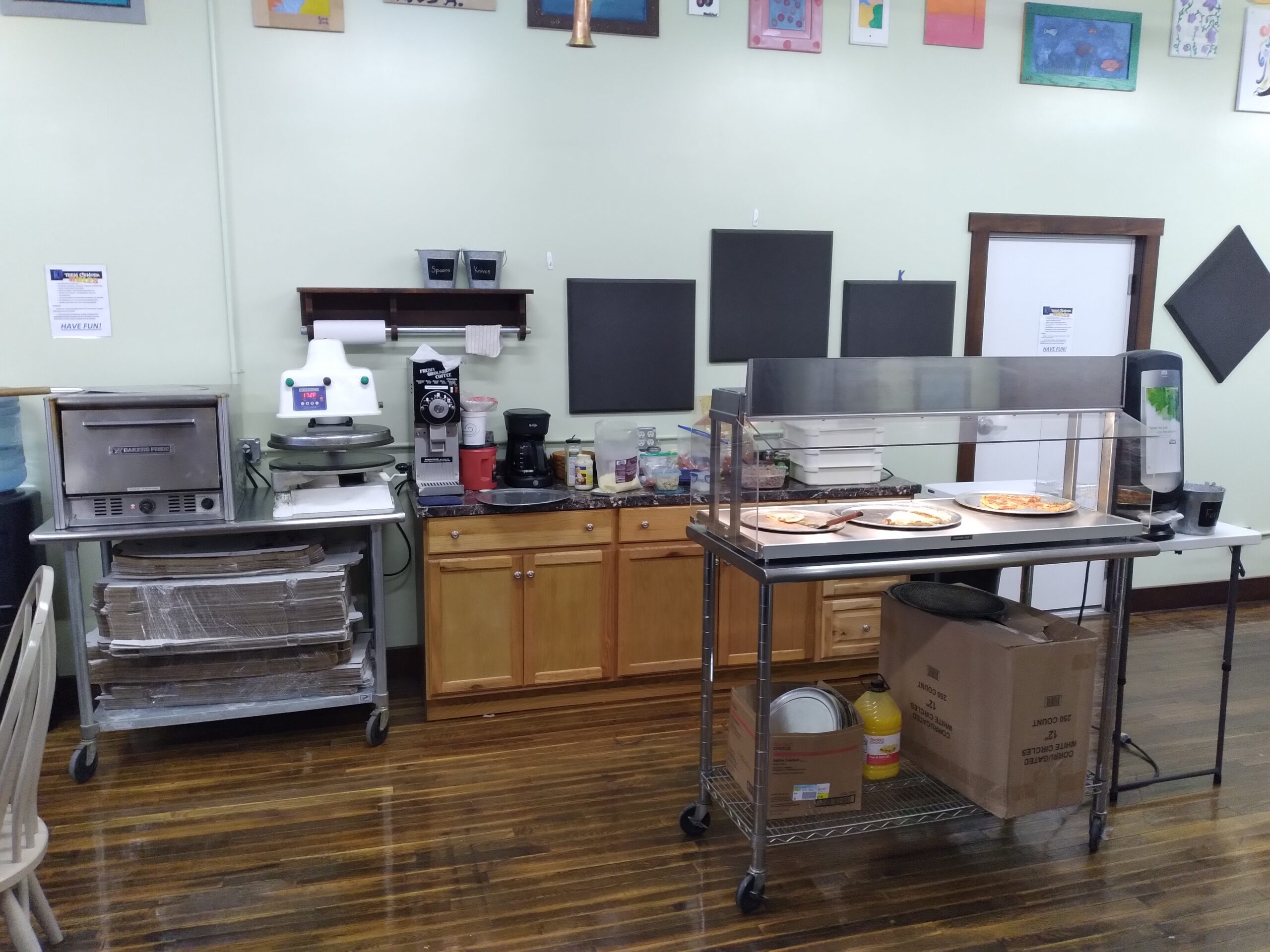 You never have to worry about going hungry at H15! We serve a meal every night we're open. We have our own pizza making setup that we really enjoy using but we also have a lot of other food that comes our way.
One huge blessing has been from a local meat market that donates a case of meat each month. We love to break out the grill and do burgers, hotdogs, bratwurst, and more.
Other times we have meals provided by other people who want to help. Those meals range from simple meat and cheese trays to full blown Christmas dinners with all the fixings!
God has really blessed us when it comes to food and we love to share it with the teens!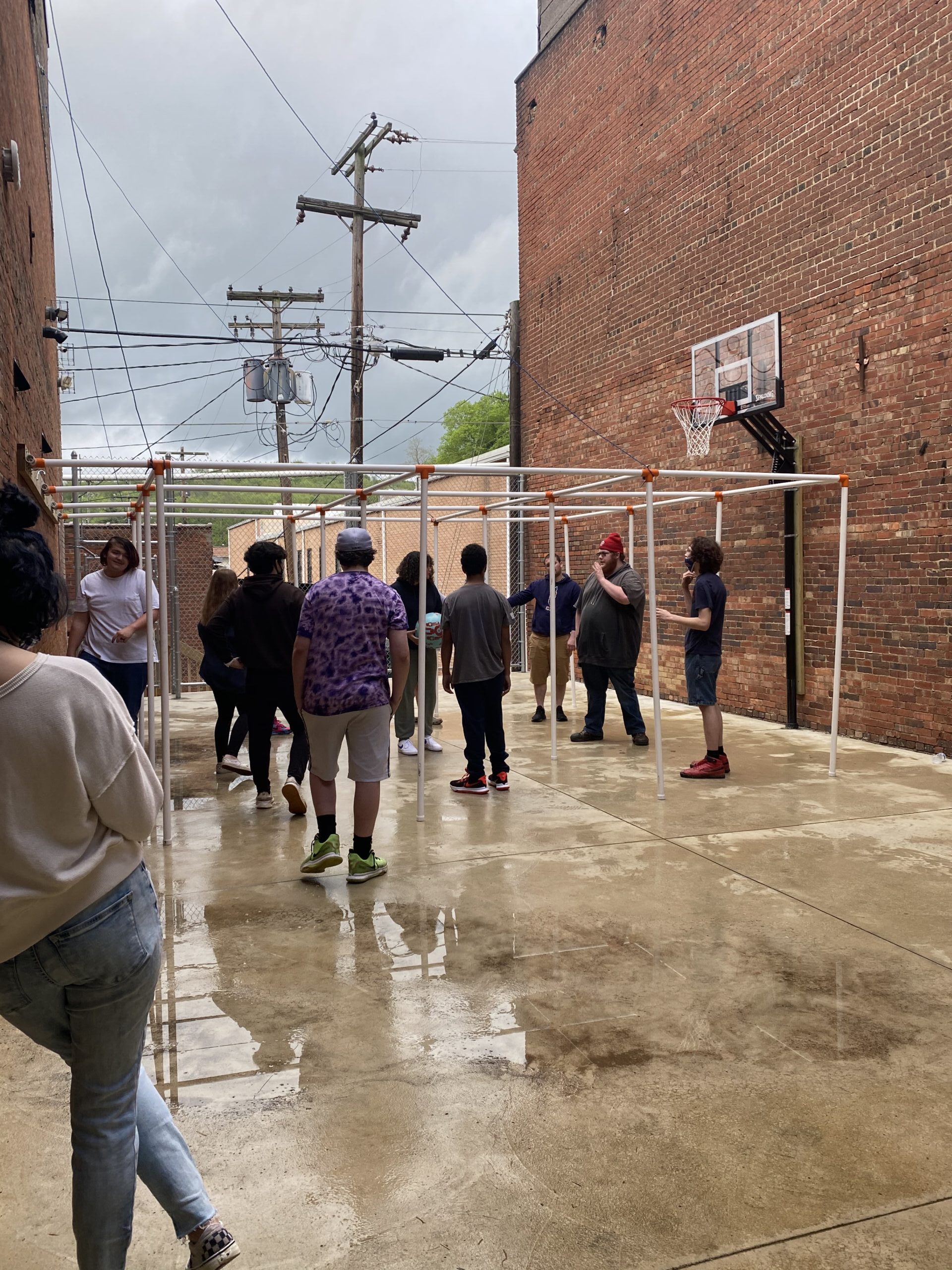 For the athletic types we have a courtyard with Nine-Square In The Air and basketball readily available. We also have other activities whether it be a group playing tug of war or a couple teens that want to play Corn Hole or practice their Disc Golf putting.
Our courtyard gets used for many different purposes and is a great space to get outside and be active.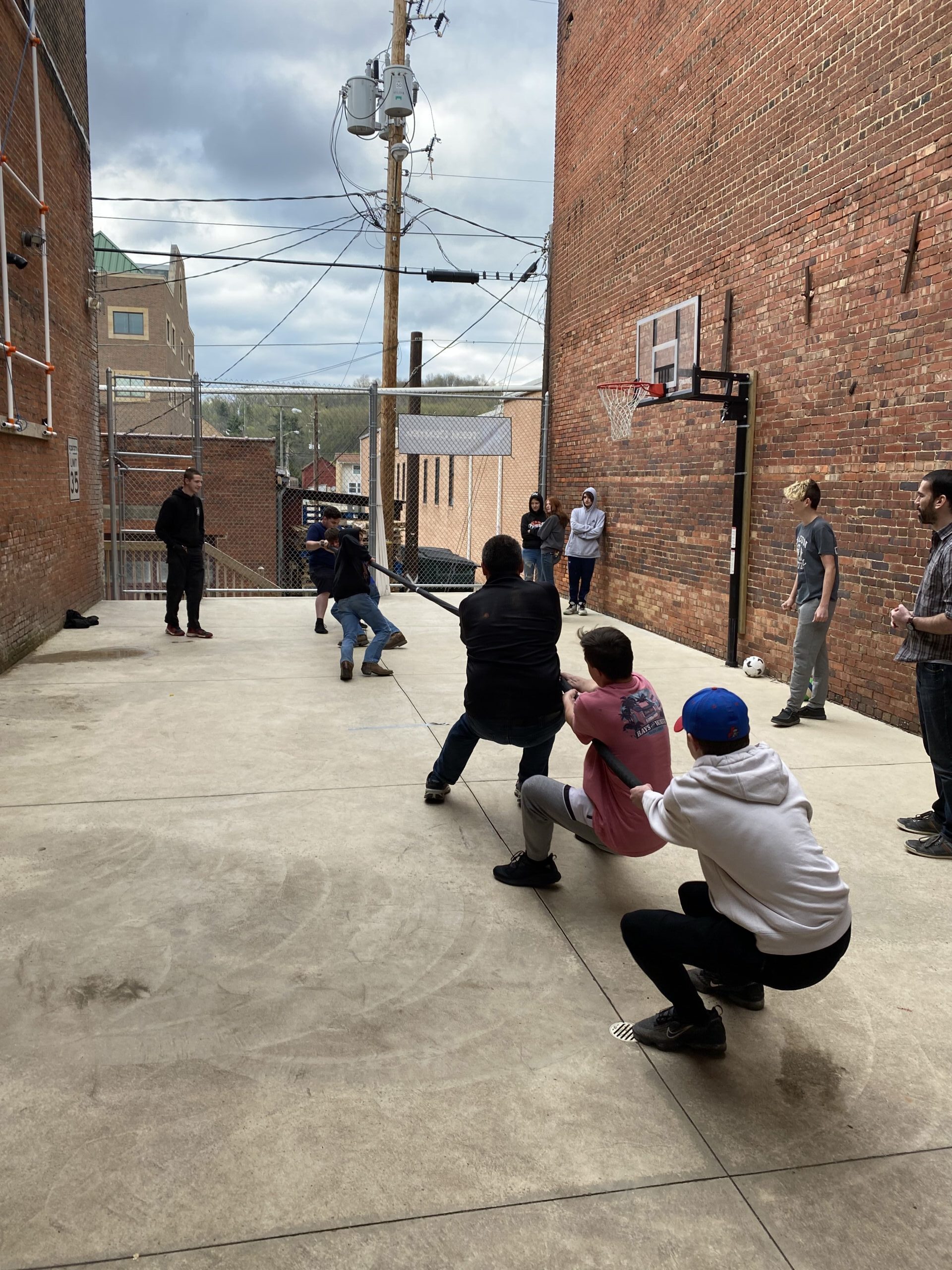 We work really hard to make H15 a welcoming place. All of the volunteers and staff are more than willing to play games and hang out. They seek ways to connect without being pushy. If a teen isn't really wanting to interact with the volunteers they will respect that and not push. However, all of the crew loves spending time with teens, that's why they volunteer their time at H15.
A typical evening will see some teens playing video games, some shooting pool and playing ping pong, and at least one board or card game going. The staff is always willing to help someone learn something new or to even learn new things themselves from the teens.
Along with all the fun and games H15 is also a safe place. Teens are free to share with the staff about anything they are dealing with and they will be met with love. We aren't certified counsellors but we are more than happy to listen and help teens work though what is on their minds. Just a simple conversation can help tremendously and our staff is always willing to talk!
Our goal is to have teens come to check us out and end up finding a place where they feel wanted and cared about. There are teens who come regularly who think of H15 as part of their extended family. We have seen God do some pretty amazing things and are always asking Him to lead our words and actions.
It might be a little awkward to come in for the first time but give it a shot and see what happens. You might not like it and that's ok but you just might find a place where you feel like you belong! You won't know if you don't try!